The Book of Yeezus: Kanye's Bible is Finally Here
It's no secret that Kanye West considers himself to be an otherworldly entity and many in his dedicated following think he's a god too. Kanye––often referred to as Yeezus––even wrote a song called "I Am a God" and isn't shy about showing off his greatness, once famously saying, "I am Warhol. I am the No. 1 most impactful artist of our generation. I am Shakespeare in the flesh."
A text dedicated to chronicling the words and wisdom of Kanye has been a long time coming, so it was no surprise when news of
The Book of Yeezus
surfaced on
Etsy
. Now, for the low price of $20, disciples of Kanye West can take home a book of Kanye-isms to show their devotion. Halleluiah!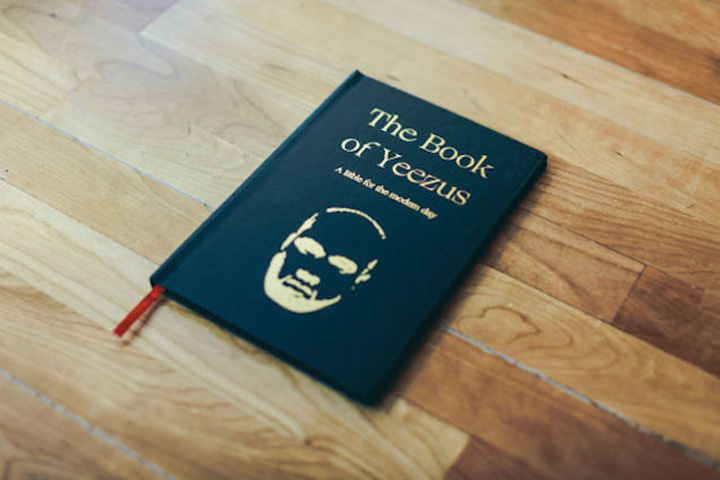 The holy text is a modern adaptation of the book of Genesis, only every time the names 'Jesus' or 'God' appear they are substituted for 'Kanye' or 'Yeezus'. The text opens, "In the beginning Kanye created the heaven and the earth… And Kanye said, Let there be light: and there was light," and is described as being an "editorial art piece" by its creators.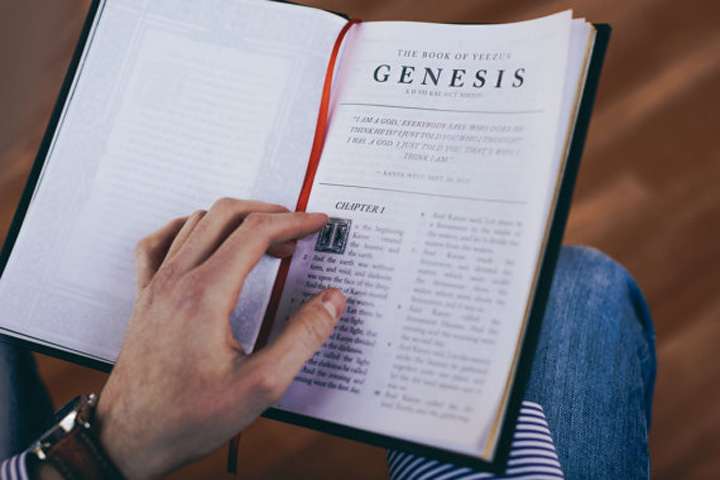 The holy text has already sold out and is being backordered due to a high demand from Kanye's loyal servants. In the words of Yeezus, "For you have need of endurance, so that when you have done the will of Yeezus you may receive what is promised," aka be patient y'all.
For more information on
The Book of Yeezus
, visit Etsy
here
.