Tokyo Fashion Week Day 4: Androgyny, Sex Appeal, and One of the Best Shows of the Season
Day four has been the busiest of Tokyo Fashion Week yet. Let me tell you, running back and forth from the runway to your office in five inch heels is no easy feat––especially in the rain.
It was all worth it though. The day started with a collection that I wanted to steal right off the runway, and ended with one of the best shows of the season. From genderless looks and furry skirts to rock and roll inspired kimonos, see the highlights from day four below!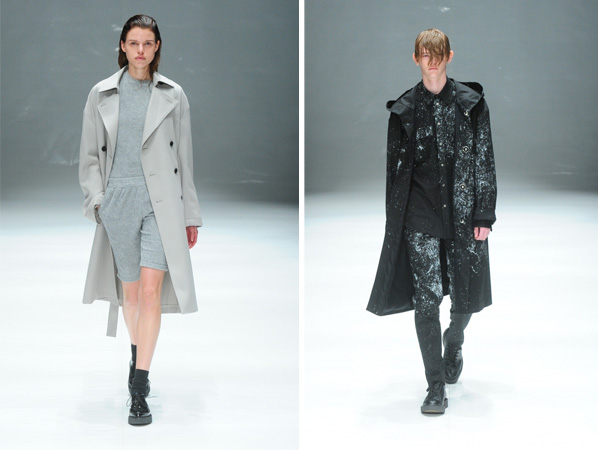 First stop was
DressedUndressed
, and if we're judging by wearability this show has to be one of my favorite shows from the season. The loosely tailored, deconstructed suits paired with a minimal color palette of beige, navy, and grey scale were reminiscent of Margiela, but unexpected touches like paint splatter fabric and bombers over blazers kept the collection innovative.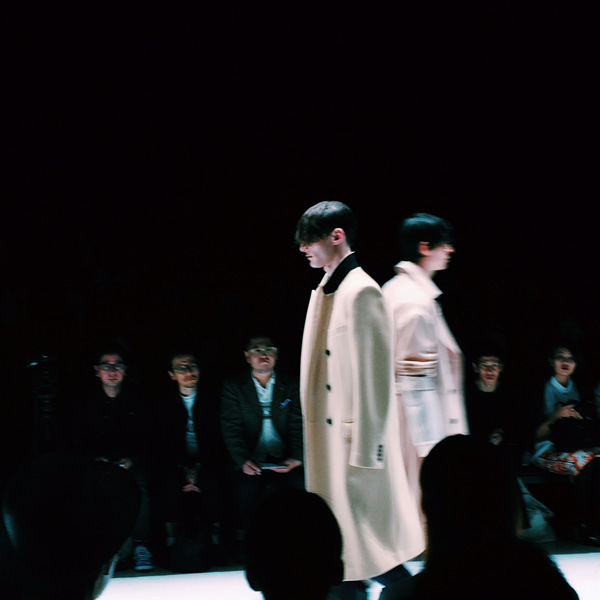 Slick hair, no makeup, and wet look skin gave the models a certain seductive aura, while the androgynous looks gave the collection an air of mystery––even though the clothes were straightforward in design.
Afterwards, I headed next door to see
Dresscamp
's Autumn Winter 2015-16 collection which was the antithesis of the last show. Brocade patterns, metallic fabrics, and full on furry skirts clashed and collided on the runway.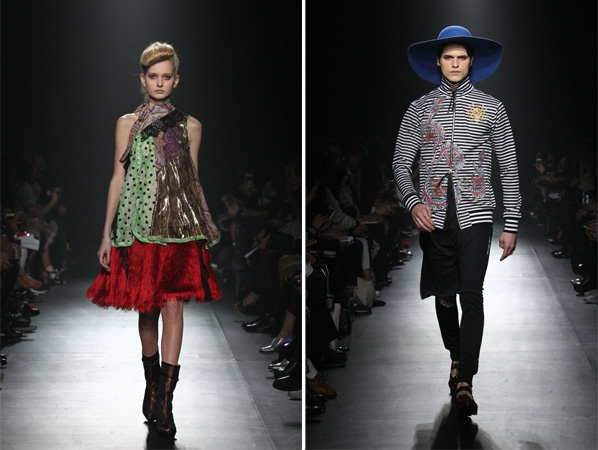 Dresscamp was first established in 2002, and is known for its, "distinctive color expression and unique decorative made ​​full use of print materials." The label has built a dedicated fan base over the last decade, and the audience was so packed that many show goers had to stand wherever they could find room.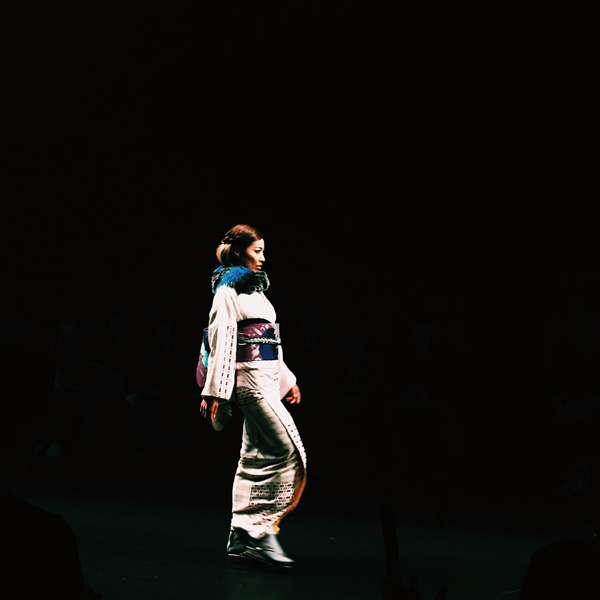 My final stop was Jotaro Saito's runway. Jotaro Saito comes from a family of kimono designers, and to be honest, I had no idea what to expect from his runway. As the audience started filling up with Tokyo based cool kids and old women in kimonos alike, I became more and more curious.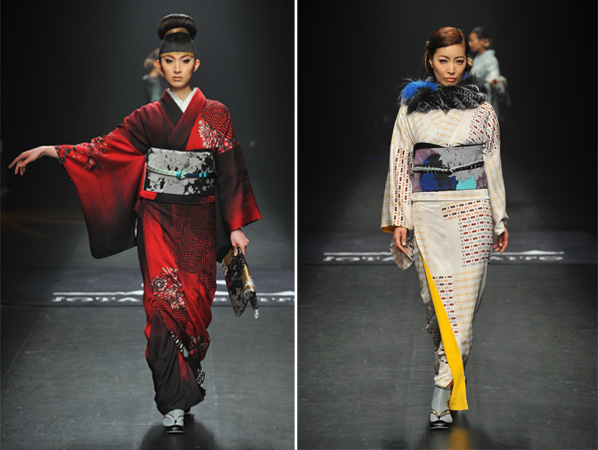 As the models came out one by one, I was completely blown away. Aside from the level of craftsmanship that went into producing these garments, Jotaro Saito seamlessly combined elements from the traditional kimono with contemporary textiles and prints. Snake print, cobalt blue fur, and hints of neon green all gave the collection an unexpected rock and roll edge. I never knew that kimonos could be so edgy or sexy.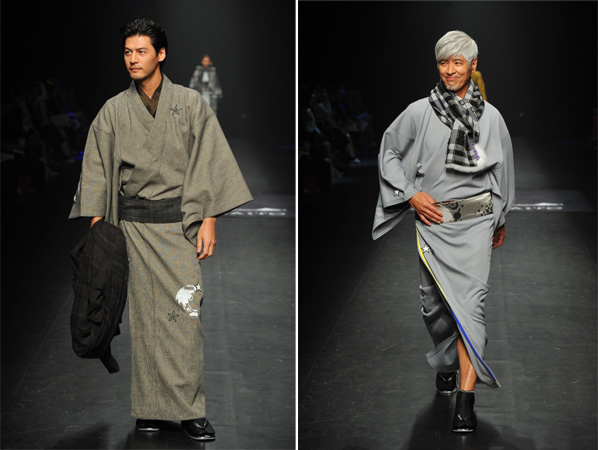 Normally, it's kind of an unspoken rule that show goers remain stoic and hold their applause until the end. At Jotaro Saito's runway, however, all 'fashion' rules flew out the door––both on and off of the runway. People were clapping, gasping, and even waving to the models throughout the show and the energy was contagious. An older woman sitting a few seats away from me nearly died when the model with the silver hair came out...can anyone identify him?
Day four of Tokyo Fashion Week has been the most inspiring yet, and I can't wait to see what's in store for tomorrow.
Check back tomorrow for more from
Tokyo Fashion Week
and follow @
FashionOneTelevision
on Instagram for real time runway coverage xo