Tokyo Fashion Week Day 1: Labyrinths, Confetti, and Parisienne Pirates
Day one of Mercedes-Benz Tokyo Fashion Week has come to a close, and I'm still wrapping my head around the whirlwind of street style, runways, and free champagne that it brought with it.
The day started with a much needed espresso and
Sretsis' Autumn Winter 2015-16
collection.
Sretsis
is based in Thailand and is known for its whimsical, girly designs that have been given a stamp of approval by everyone from actress Zooey Deschanel and icon Beyonce––just to name a few. With Stretsis' reputation in mind, I had high expectations. As everyone was being seated, the excited murmuring grew louder and louder in anticipation for the Sretsis runway. Then, out of nowhere, the room went dark and out came the first model in a teddy bear coat and matching teddy bear heels.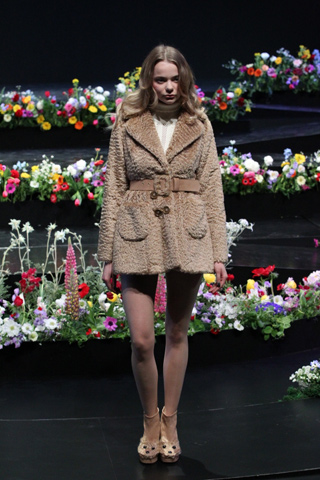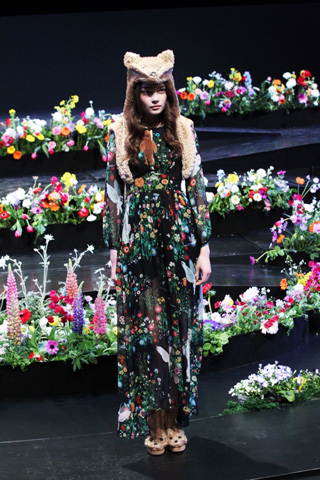 The runway-turned-labyrinth was lined with colorful florals that were more appropriate for spring than autumn, but it lent beautifully to the
Alice in Wonderland
follow-me-down-the-rabbit-hole vibe. The clothes were whimsical as expected, with floor length chiffon floral dresses, stuffed animal fox and rabbit stoles, and Little Red Riding Hood-esque capes. The labyrinth was soundtracked by pop-folk music, including one of my all-time favorite artists, Devendra Banhart. Swoon~
The finale was just as fantastical as the rest of the show, with confetti falling from the ceiling as all of Sretsis' models-turned-storybook characters stood on the runway––a perfect ending to their fairy tale showing.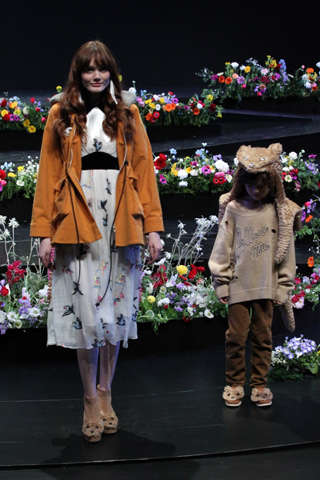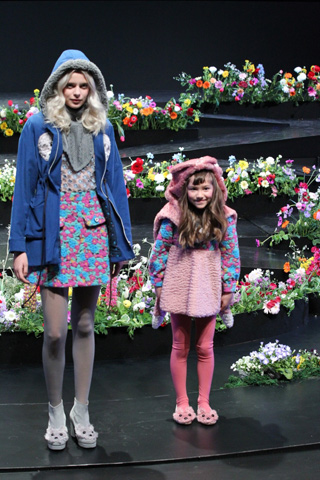 The best moment of the show, however, were the two children dressed as a rabbit and a fox. The audience was unable to suppress their 'awws' and 'kawaiis'. I have to admit, even I cracked a smile. The
mini models
were
Hugo
and
Beni
.
My next runway stop was
byU's AW 15-16 show
. Designed by Hiroki Uemura, byU is a new label––first launched in 2014––that is based in Japan. According to the brand's profile, their clothes can be described as, "Cute clothes for mature women, emphasizing the cute and stylish visuals," that aim to, "Offer mixed coordination for women with mental and social maturity, to let out the feminine taste sleeping within them."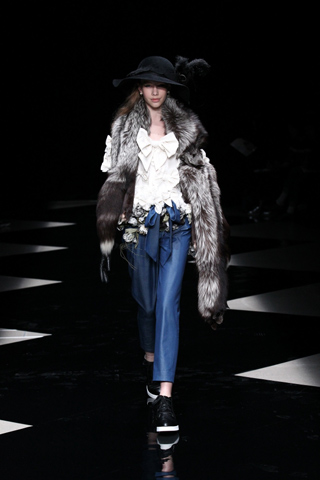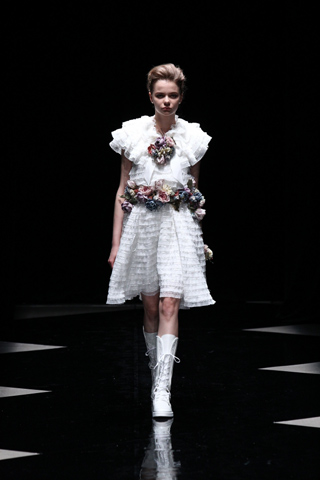 Luxe furs paired with floppy hats and loose trousers gave way to ample amounts of frill, lace dresses, and industrial parkas; all of which created a Parisienne lady meets pirate lovechild effect.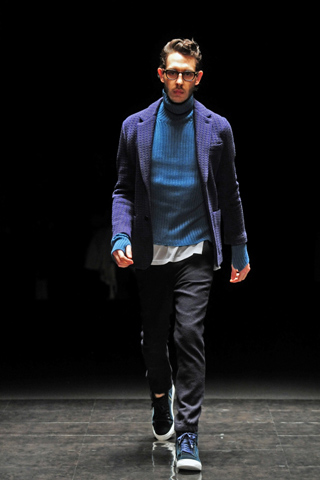 My final stop for the evening was
IISER LOEN's AW 15-16
menswear collection. IISER LOEN is also a new label on the scene. Launched in 2014, the menswear label is designed by Koji Tezuka and is focused on the concept of the "new age of dandyism". Slouchy knit sweaters paired with ultra-tailored pants were the uniform for Tezuka's collection.
With day one wrapped up, this writer is in desperate need of a disco nap. For more exclusive coverage of
Tokyo Fashion Week
, keep your eyes on Fashion One!