Interview with Brenda Sevirin: Taking the Modeling World by Storm
Meet the charming, outgoing, and dark skinned model Brenda Sevirin. The statuesque beauty was born and raised in the suburbs of the Kenyan coast. Ever since she was a child, Severin's passion was for clothing and all things fashion. Her dream was to become both a supermodel and a role model, and now both of those dreams are coming true.
Read our exclusive interview with the up and coming model Brenda Sevirin below!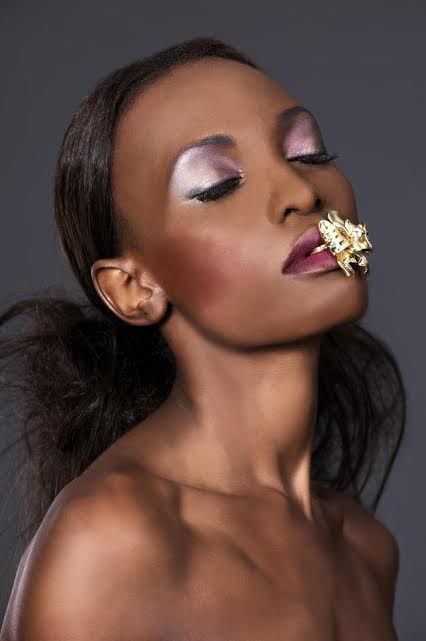 PEGGIE: How did it all start?
Brenda Sevirin
: My fashion interest begun when playing dress up with my younger sibling named Doreen, with our mum's clothes and shoes. Those were the golden days.
When did you start modeling?
I will say at the age of 14/15 years.
Did you always want to become a model?
I always wanted to model and walk down on the runway, get all dressed up and put on my makeup. You know how it is.
Where did you start modeling?
In high school, I got the chance to achieve my dream which was my first step. I would represent my school in variety shows and of course winning was not an option for me but a must. I wanted to be the best and until today that is exactly what I want and go for.
So tell me Brenda, why did you start modeling in Munich?
After high school I wanted to widen my horizons and also see what the world of fashion had in store for me outside my home country. Mama used to say, "If you believe in yourself and you have the potential, what are you waiting for? Go get it." So I sat down with my [dad], and I told him my plans and I was so glad to have the talk with him.
He advised me to go to Europe, specifically Germany. So now here I am in Munich, which is now my second home. Who would have thought I would be where I am today. I am so grateful for everything in my life.
How was it when you first arrived?
It was not that easy when I first arrived but nothing is impossible if you set your mind to it.
Tell us about your modeling career?
My first official job was here in Munich with Simona Crocamo – she owns a boutique named Just In. After that I did runways, photoshoots, and commercials.
What is your style like?
Fashionista.....keeping it elegant, classy, fabulous, chic, and of course sexy.
Which supermodel would you like to work with in the future?
The supermodel that I would love to work with [is] Naomi Campbell, "Queen of the Runway".
What are some challenges you faced?
The road was not as smooth as people may think but all the challenges that I went through made me who I am today. I shoot for the moon and if I miss it, [atleast] I will land in the stars.
Any message you want to give to young ladies?
In Estee Lauder's words, "I never dreamt of success, I worked for it" So believe in yourself and be the best person you want to be because no one knows you better than yourself.
Over the years Brenda has indeed grown to become a model to watch. For more on Brenda, visit her
Facebook
and follow her on
Twitter
.