Tom Ford, Gigi, and Strawberries and Cream
Whilst I adore strawberries and cream on a sunny day, preferably whilst watching tennis at Wimbledon… there's another place red and white also fill me with excitement. Yes you guessed it, that is on my filming rail ready to be worn on screen!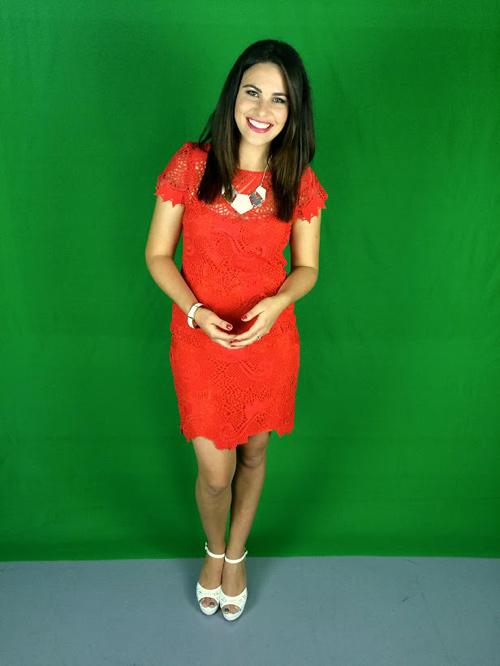 I'm a little bit in love with my outfit from episode
107
of
Fashion Frontline
. I loved it so much that I thought I'd share a few candid behind-the-scenes snaps and some sneaky tips on where you can snag the look. After all, there's nothing more glamorous than red lipstick and a statement necklace. It's an easy look to pull off and can suit many occasions. From a wedding to casual work drinks, this look will keep you looking effortlessly stylish at any function.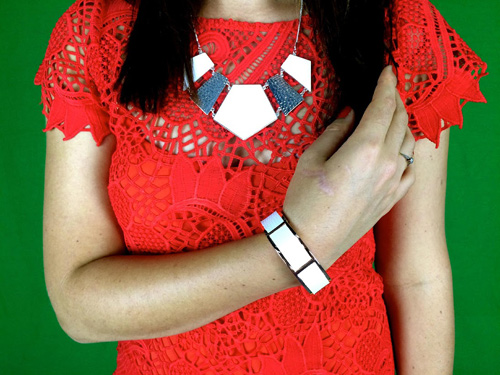 Details of my outfit.
Let me know what you think of the outfit and episode. This week we're talking all things Gigi Hadid, Tom Ford, major changes to Maison Martin Margiela, Indix, Academy Awards nominees, and much much more! Press play to watch below.
I'm finding Gigi Hadid's rise to fame incredibly fascinating to watch. She's gone from a relative 'nobody' to one of the worlds most talked about models in the space of one short year. Not only has she fronted campaigns for Guess and Tom Ford, but she's also being compared to modelling royalty like Adriana Lima and Chisty Turlington with her new Maybelline role. Nothing cements your place on the catwalk quite like a comparison to those supermodels! I definitely agree with the Company's Global Brand President Jerome Bruhat when he says "As the fashion industry's newest 'it' girl, Hadid is known for her confident, fun, seductive spirit. She reflects our brand values and represents Maybelline New York women all over the world who are smart, sexy, optimistic and full of life."
As for the outfit itself: the dress is from Portmans, jewelry is by Colette, shoes from Novo and I'm using MAC makeup. Share your versions of this outfit with the tag
#FashionOneLook
on Instagram, Twitter, and Facebook.
http://credit-n.ru/zaymyi-next.html