Brazilian Model hit Phuket Beach in Katalina Beach Life Swimwear Collection!
Katalina Beach Life's 2nd swimwear collection is debuting worldwide in just a couple of weeks and they chose Phuket to be their filming destination for their shoot! And where did the super model came from, Brazil of course!
Being in Phuket for 9 years already, I know that lots of things are happening on this island. Phuket has become so popular ever since the Jame Bond film 'The Man With the Golden Gun' was filmed at Ko Tapu back in 1974 which is famously known now as 'James Bond Island'. Production houses from all over the world chooses Phuket as their film location for travel programs, international competitions, and lots of fashion shoots. Just recently, we caught up with Designer Katrina Boner of Katalina Beach Life and got a sneak peak during their swimwear photo shoot.
Katarina, please tell us a little bit about what inspired you in creating this collection?
Katalina beach life is born from a desire to challenge. For the love of the beach lifestyle. For the pleasures in bright colours and shapes that are intriguing. And the idea that they can mean something for the wearer.
While living in tropical climate, I know everyday can be a beach day. I am always looking for the perfect fabric for each swimsuit, a soft or a reflecting, a holding or one that is perfect for bright colors.
In the 2015 collection we introduce all new fabrics of high quality and many of them are made in Italy. We have also added real Swarowski elements and reversible or seamless features for a much more comfortable feel in some of the collection.
Tell us about the 2 lines within your collection?
In the signature line are all the younger, Brazilian and classic shapes and the bright tropical prints together with jungle inspired animal prints. Here is something for everyone.
LUXE I created for the special moments when only the best will do, and you will find the most exclusive fabrics, fit and elegant shapes and more sophisticated prints and colors. This is the ultimate resort wear collection accompanied by all silk coverups and dresses.
For more, please visit
http://www.katalinacollection.com/
.
But for now, enjoy the sneak peak pieces that we have to share with ALL of you! :D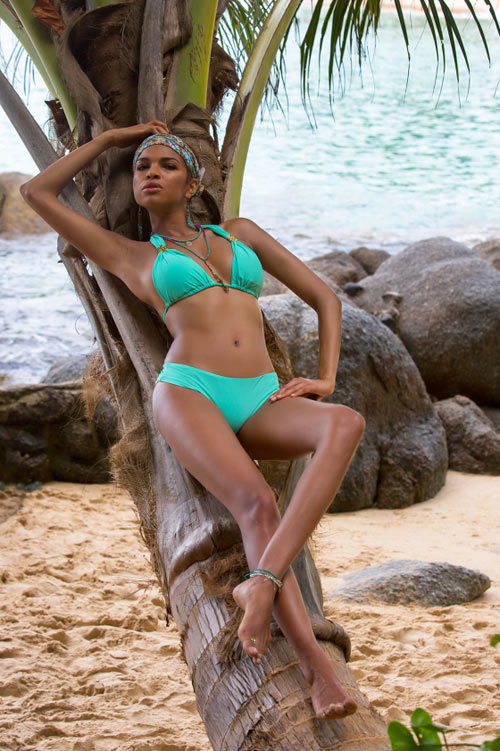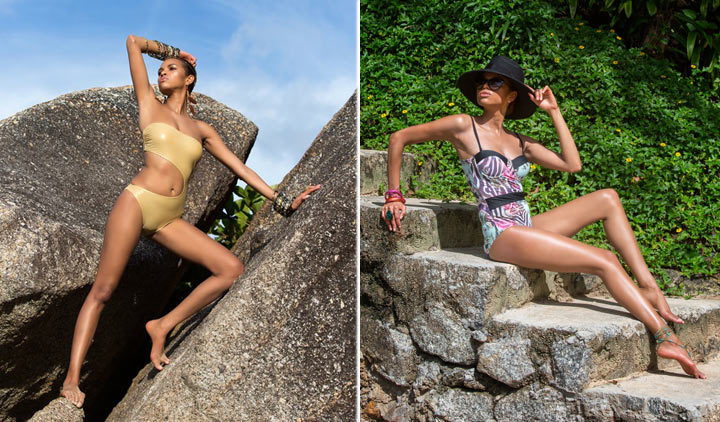 Photography credit: Jason Maclean
Director of Photography: Andrei Goldobenko
Producer/Presenter: Able Wanamakok