Wild & Free
Labor Day weekend is supposed to be the last hurrah of summer; a final celebration of sunny days and slower schedules.
Here in southern California, we may not have a change of seasons, but the transition into cooler nights and holidays to come is still very welcome. This weekend, though, called for a mix of breezy summer essentials juxtaposed with the darker palettes of fall - the perfect mix of summer days meets fall nights.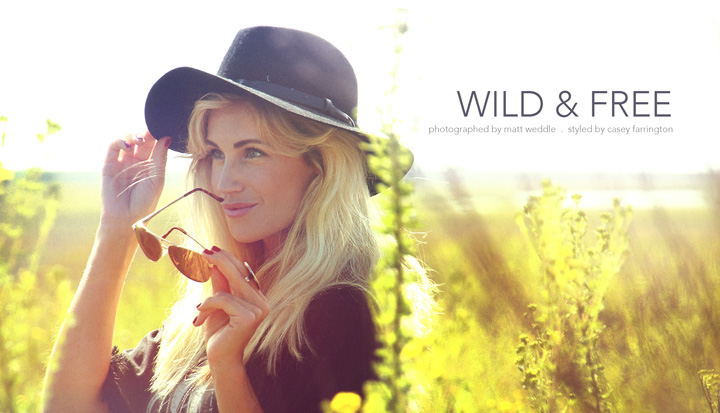 One of our fave fashion partners (and amazing supporters of our Fashion Frontline show) is the gypsy-centric, yet always sophisticated California coast-inspired boutique, Studio 1220 (Studio1220.com) who, of course, with the help of my fab stylist crafted the perfect 'long weekend combo':
Graphic Tank - Billabong
Lace Bells - Flying Tomato
Kimono - Wildflower x Element
Accessories - Studio 1220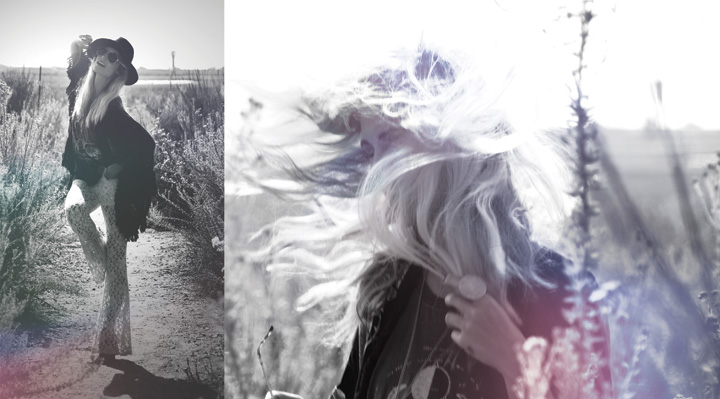 Studio 1220 offers freespirited, bohemian cuts, the softest fabrics, and gypsy chic hats epitomize the opposite of buttoned up office-wear. More than casual Friday, it's a departure from the structured trends of fall that inject a little extra summer spirit into summer's final holiday weekend.
After a long day of family parties, a romantic dip in the salty Pacific ocean with my hubby, and football -a true signifier of a seasonal shift (I am now, albeit begrudgingly, the newest and most inexperienced member of a Couples Fantasy Football League- yes, Americans love their football)- I headed out into a breezy golden afternoon to soak up a few more summer rays before I concede to a closet full of cozy sweaters.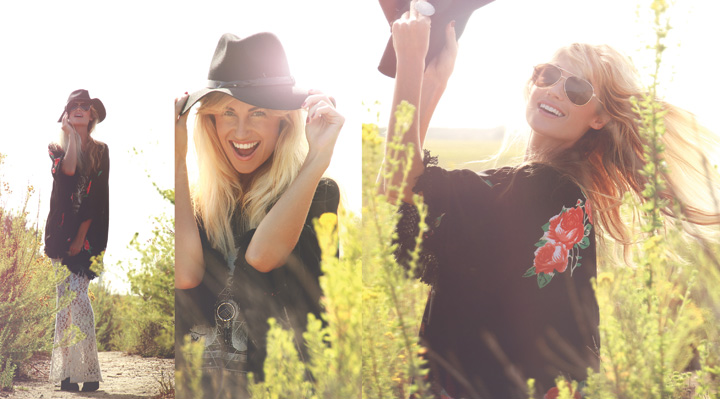 Here's the Scoop:
Multitasking clothing is a must-have. Kimonos are just as at home as a beach coverup as they are on a warm winter day. I fell in love with this floral kimono by Wildflower x Element - it's a day to night, summer to fall piece that will have a permanent place in my collection, regardless of the season.
Lace bells are unbelievably comfy and take me from coffee on the porch to cocktails by the beach without a second thought. This pair by Flying Tomato are as close to perfect as I've found; soft, flattering, and long enough to pair with an easygoing ankle boot.
Graphic tees can be tricky. This sleeveless take by Billabong is just abstract enough, lending a bohemian vibe without taking away from the relaxed feel. The darker overtones feel appropriately seasonal to me, but the cut is purely functional for a warm holiday evening by the water.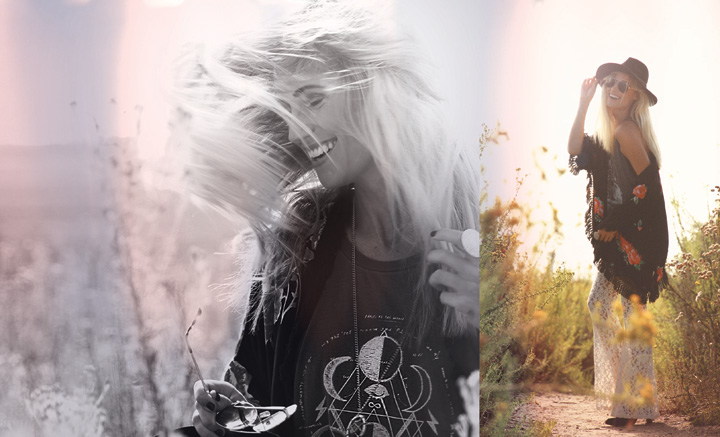 Onward to a week of meetings, #SeptmberIssue reading, shoots, editing and- dare I say it- football.
Cheers,