SHOW STOPPER
Time to celebrate! We've just wrapped our 50th episode of Fashion Frontline!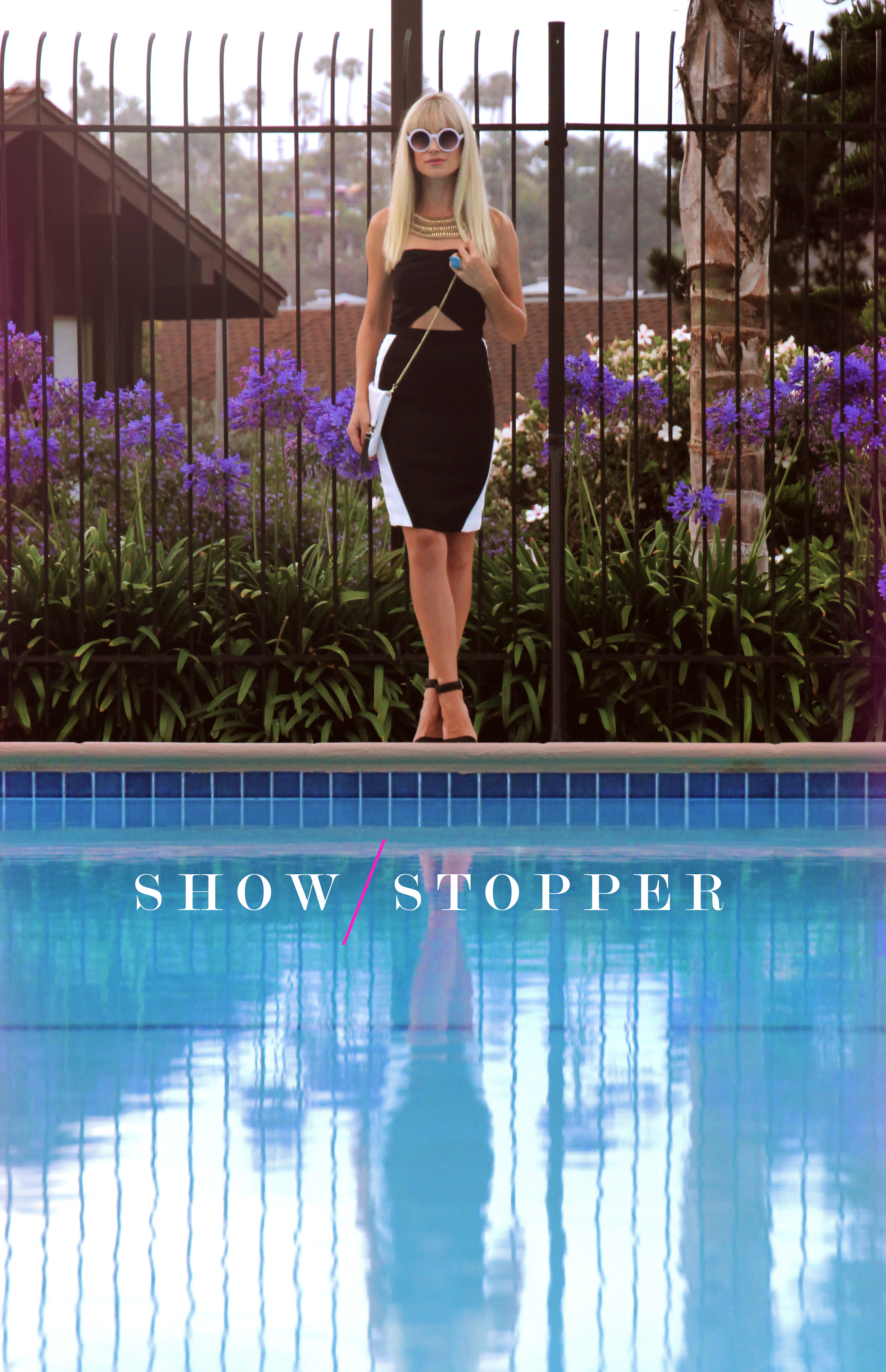 I could not be more excited to reach this monumental milestone - 50 episodes, and every one just as exciting as the last. I've had a blast covering the latest in fashion news from around the globe, and to be honest, those 50 episodes just flew by. It's been a whirlwind; always exciting, sometimes challenging, but such a rewarding experience. Not to mention the incredible clothes styled by the gorgeous and creative Casey Farrington of the fabulous
flowercrownsandcandy.com
! Casey brings out the flirty, the glam and the colorful sides of me; on top of her naturally effortless-to-be-around self...I couldn't ask for a better stylist. #sograteful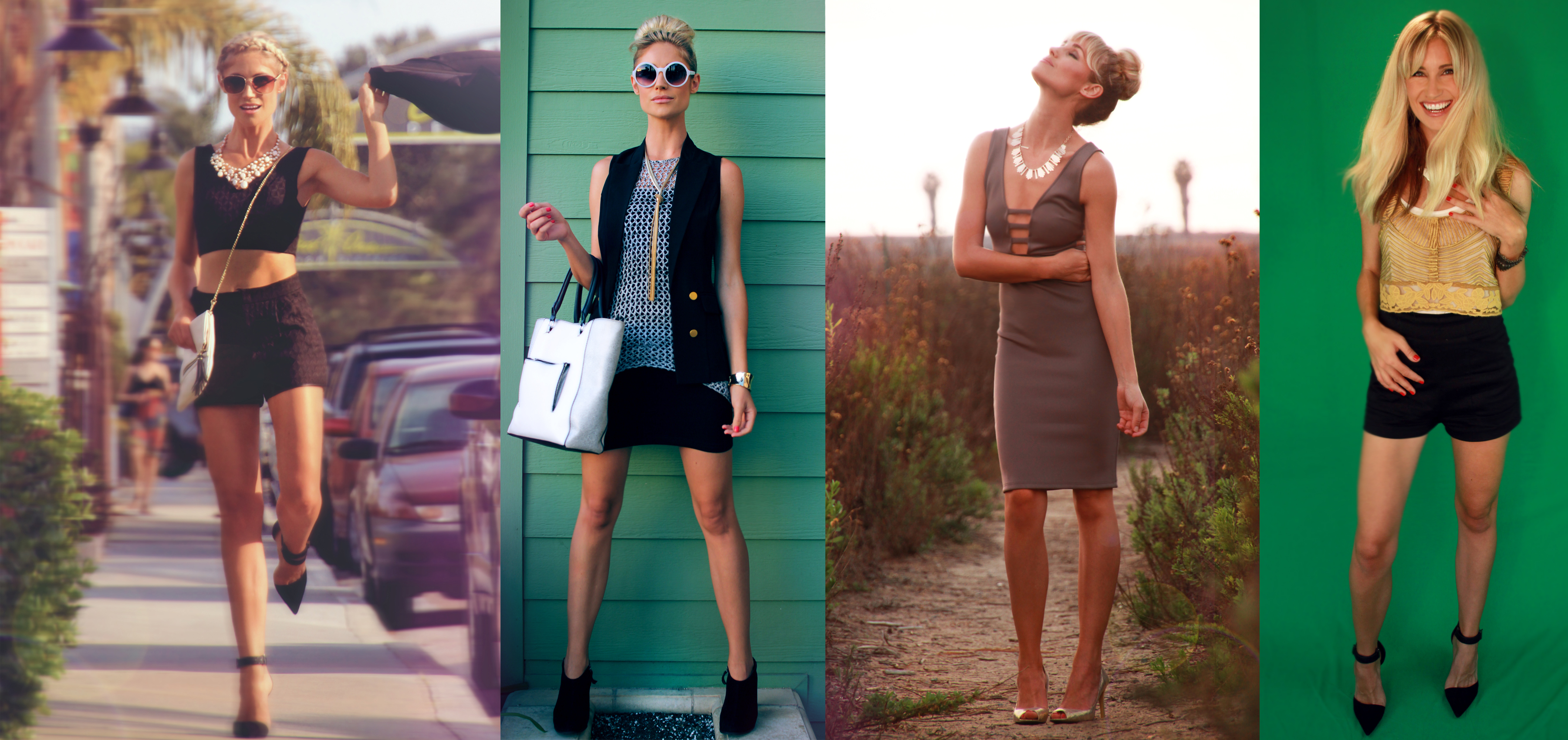 While all the clothes I've been fortunate to wear on the show are to die for, I knew that as we turned this corner, we had to do something extra special. We were lucky enough to have the chance to team up with up-and-coming designer Otilia Mendez, who will be debuting her I Am Zoe line this year at Fashion Week San Diego and LA Fashion Week. I Am Zoe showcases a refreshing take on fashion with alluring cutouts, interesting hemlines, and geometric cuts that give the perfect sexy-but-ladylike vibe. The monochromatic hues and amazing cuts are reminiscent of muses like Ashley Olsen, but with a fresh feel that is all Otilia's own. The clothes are show-stopping, but wearable. Playful, but sophisticated. That juxtaposition makes the line just as alluring to a Southern California girl like me as to a Manhattan-ite.
I fell in love with this custom designed dress. The subtle, peekaboo cutouts show off just the right amount of skin, while giving the playful illusion of a two piece. Otilia is the master of figure flattering, curve hugging designs that make any woman's body look phenomenal. You can't get much sexier than all black with white paneling in just the right places. Watch the Fashion
Frontline
episode here!
One of the best things about Otilia's I Am Zoe collection is how effortlessly the pieces transition from day to night. This dress felt just as perfect in the Fashion One studio, with sunnies by the pool, and at cocktails.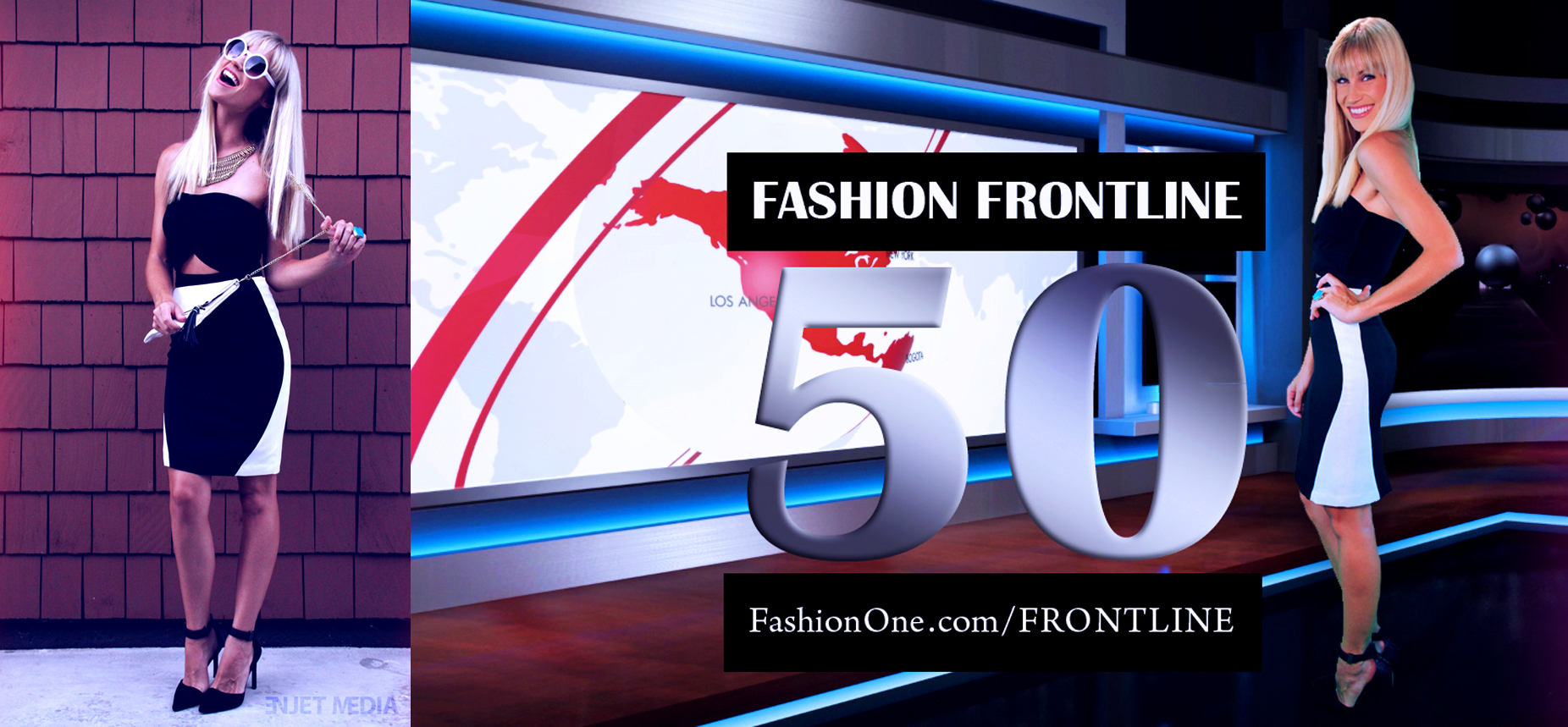 As a busy creative director, host, producer and editor for Enjet Media- I am incredibly hopeful and deeply honored for future Fashion Frontline shows, TV segments and blog posts...bring on summer! !