SUMMER PARTY TIPS
Summer brings out the best in people.
Hosting a fabulous party seems the obvious choice to honor the sunny season - and what better way to let loose than throwing a casual chic croquet party complete with a panorama ocean view?
Here are a few party tips I've learned through my own trial and error-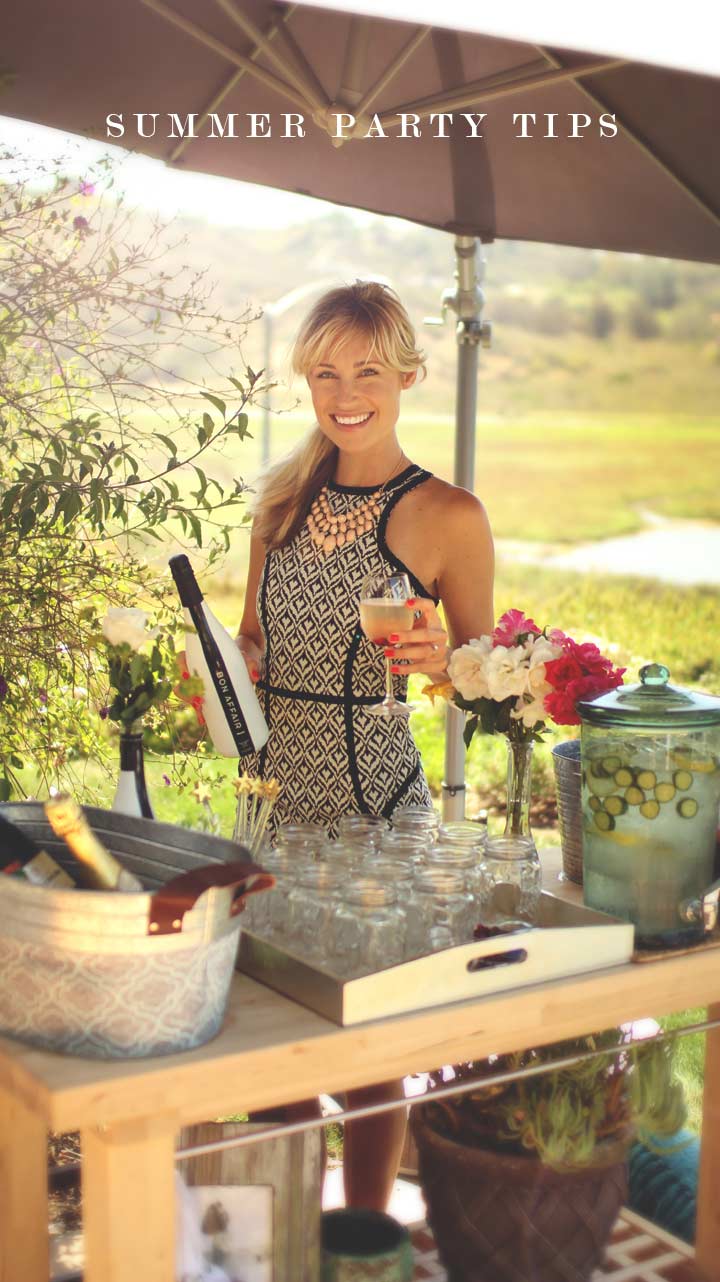 Simplicity was my best friend when conceptualizing my latest summer shindig.
Being a somewhat "overly-excited" host (as I've been referred to as in the past), I focused on embracing a clean and refined black-and-white color palette to celebrate my intimate get together. This, of course, was inspired by our Fashion Frontline partner, Bon Affair - a sparkling bubbly California wine boasting a smooth, fruity flavor, no added sugar and half the calories of regular wine; as you may know, my new "guiltless pleasure". (bonaffair.com)
The table? A thematic array of black-and-white fabrics (kindly donated by my lovely step-Mom, Toni), a jubilee of white florals and pops of nature throughout. When you are surrounded with a stunning, natural setting- why complicate it?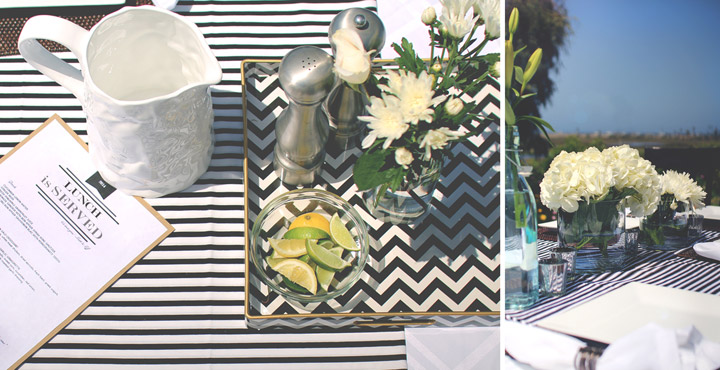 A bar inevitably communicates the celebratory message of, "let's party!"
This year, my husband and I transported our kitchen island outdoors for some fresh air. The bar became a fast focal-point for all our guests. I made sure to include refreshing non-alcoholic varieties like ginger-beers and fresh mint, as well as all the little things: striped straws, plenty of ice and even warm coverups when the sea breeze kicked in. I decided to match the decor with this fitted Studio 1220 dress (studio1220.com) and sharp pop of color necklace from H&M.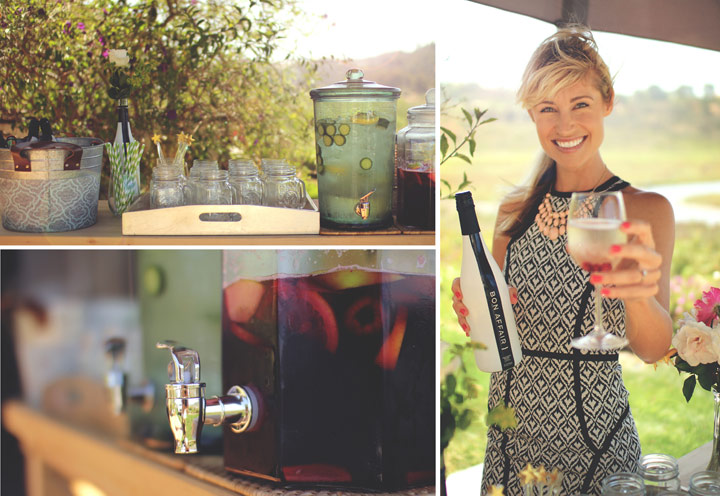 One of my very best friends, Johnna Clavin, once said to me, "All the best moments in life happen around a dinner table." It's all about the food and the people.
Inviting my close family to a light lunch and game of croquet is quite possibly one of my very favorite honors in life. However, I wouldn't mind winning a game one of these days...
My Mom, Rae and I enjoyed a champaign cheers before dishing up -
Recipe Here (http://www.marthastewart.com/1050655/chicken-salad-apricots-and-almonds-sandwich)
*I much preferred using warm croissants baked fresh and basil leaves instead of lettuce!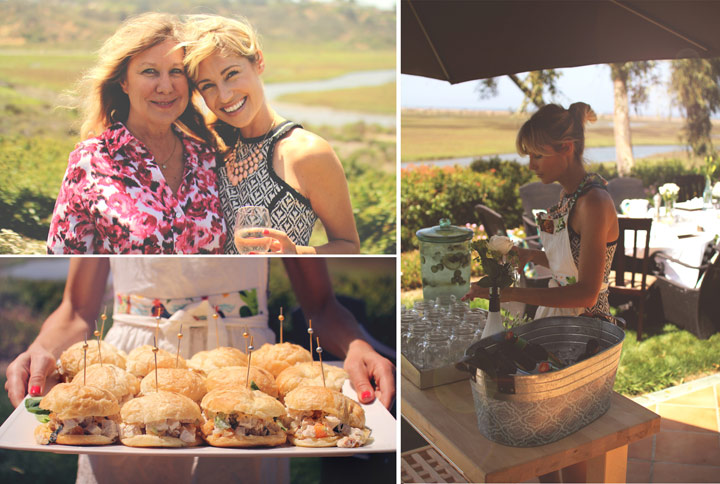 Enjoy the moments that unfold throughout the celebration.
My little party yielded big memories: my little brother beating us all at croquet; funny stories exchanged across the table; and my Grandparents, married for over 60 years, holding hands, overlooking the festivities blissfully.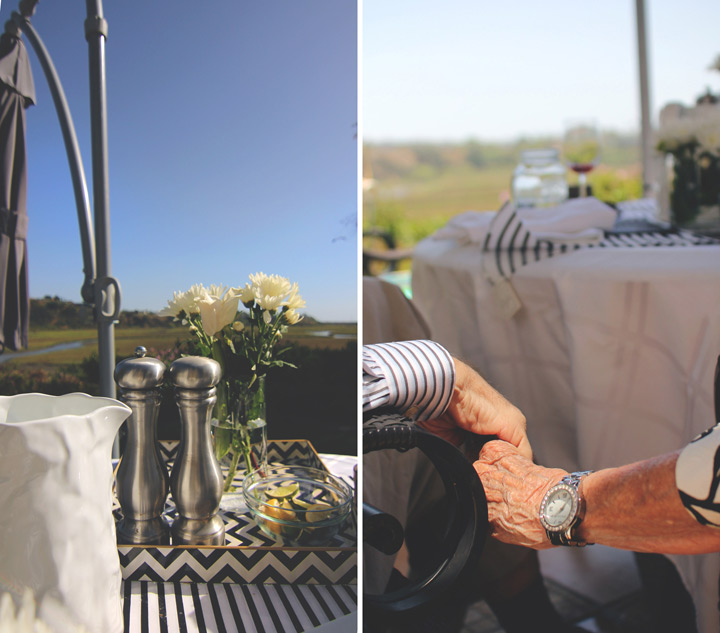 In the end, the fulfillment of gathering people together brings true meaning to hosting a party.
Hoping you enjoy the summer season- Send me your party ideas, I'd love to hear them (Tiffany@EnjetMedia.com)
Cheers!
-Tiffany