CALIFORNIA MOVEMENT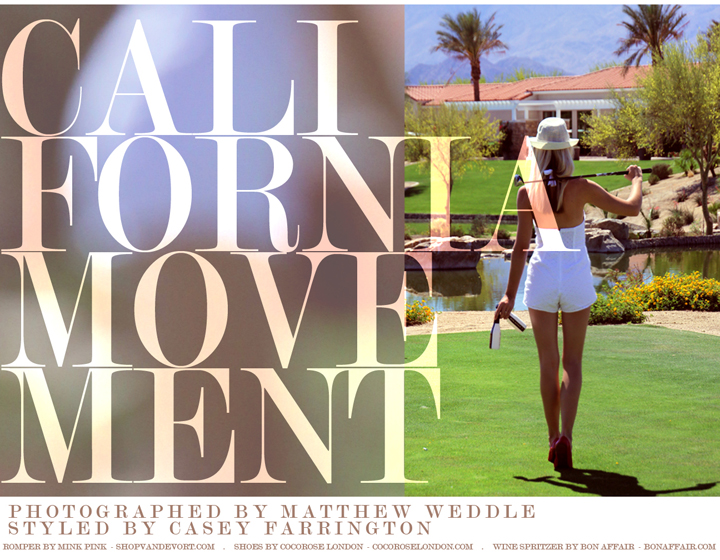 The warm spring sun and earth-toned trends bloom during this March's renewed fashion season. Shades of white, emerald greens and poolside turquoise hues filled our latest jaunt to Palm Springs. Every few months, my gorgeous husband / business partner and I carve out a few days to indulge in a quick "stay-cation" and let our work life melt away in the desert heat. Nothing starts a vacation like sipping on the divine, boldly refreshing California Sauvignon Blanc by Bon Affair. This light wine spritzer boasts electrolytes, all natural ingredients and half the calories of regular wine- Crisp, bright and my new guiltless pleasure!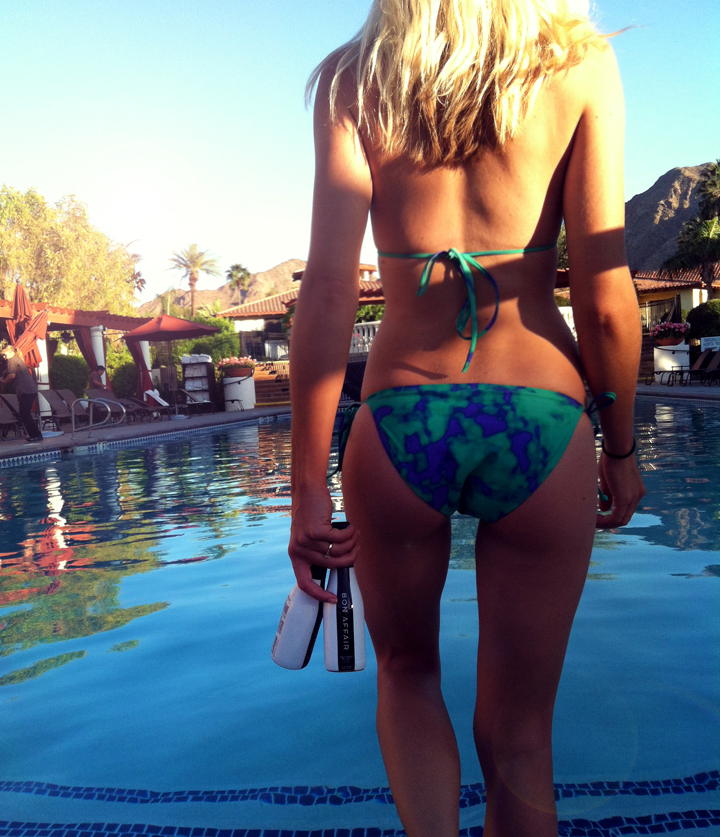 IN & OUT OF STUDIO STYLE
Fashion Frontline's episode 18 had me in MinkPink's ivory 'All I Need Dress', delivering the perfect minimalist base; a canvas in which to start anew. Pairing this shapeless leather number with a borrowed Amrita Singh necklace and a sexy pair of black stripy heels had me hosting and dancing in-studio. Outside the studio, work meetings (and my talented stylist) have me in this effortless, fitted and au natural Solemio dress (solemiostore.com). It's is sultry, simple and quite comfortable: the fashion trifecta when taking on the day.
MY HANDPICKED SPRING ESSENTIALS
From the top left: MinkPink Ivory All I Need Dress, $79 at ShopVanDeVort.com Kirsten Goss London- Gold Bracelet, KirstenGoss.com Bon Affair California Sauvignon Blanc Wine Spritzer, $14 BonAffair.com Dolce Vita Kana Ankle Strap Heels, $159 / SALE $105.90 DolceVita.com From bottom left: RAEN Sunglasses, Luci in Joplin and Japanese Gold, $200, RAEN.com Rais Case, Vita Fanny Pack, $110, RaisCase.com Minimale Animale swimsuit, Minimale-Animale.com Vogue Australia, Vogue.com.au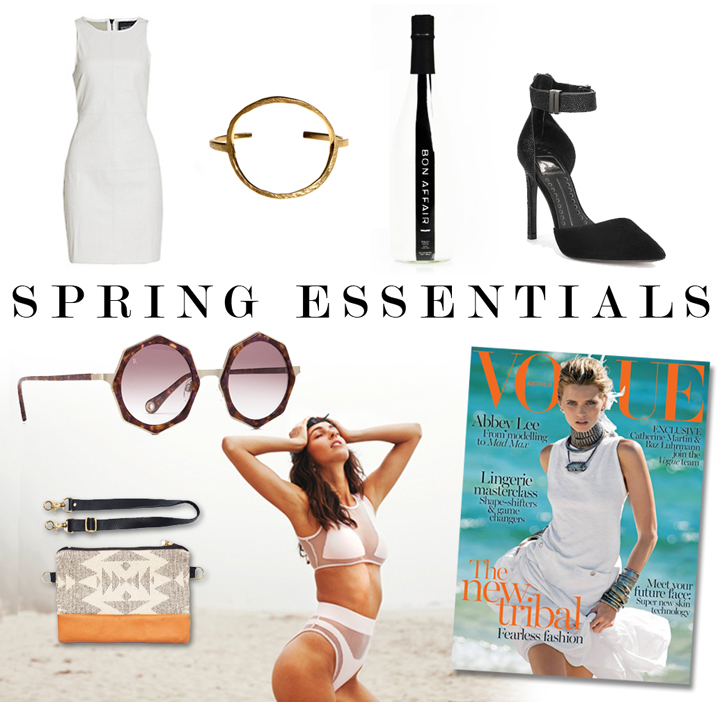 Photographed by Matthew Weddle
Styled by Casey Farrington