WINTER LIGHT
This is one of my favorite times of year.
Time almost slows down for a moment, as the promise of spring rounds the corner with plenty on the calendar to look forward to. Patio parties, family gatherings and getaways await- and with that, what to wear?
One of my resolutions this year is to simplify my style. Being a work-in-progress, all too often I lack the skill of what Coco Channel calls, "editing". However, this became a less daunting goal once stylist, fashion blogger and gal pal, Casey Farrington (
flowercrownsandcandy.com
) helped construct a chic outfit I could wear in-between Fashion Frontline shoots and editing my life away.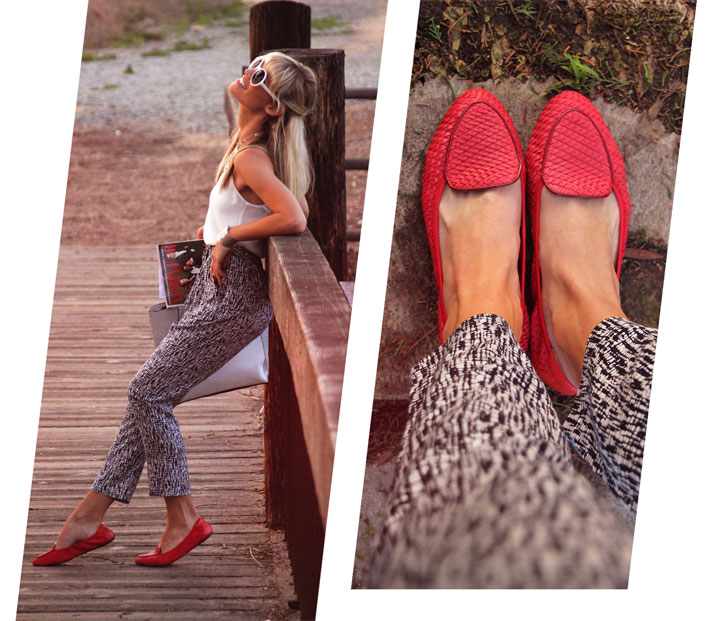 I'm not going to lie: A pop of color fixes everything.
These Clapham leather loafers from Cocorose add just the right pop of exotic coral.
Soft, foldable and comfy- what more could a girl ask for?! Not only do I rock these double-cuchioned insole flats during hosting, I've been sporting these chic London kicks all around town! These Cocorose shoes fit my on-the-go lifestyle, as they travel like champs- Each pair comes with a luxurious black and gold bag that encases my new treasures during the always hectic packing process.
Check their new spring line at
cocoroselondon.com
Simply put, I'm obsessed.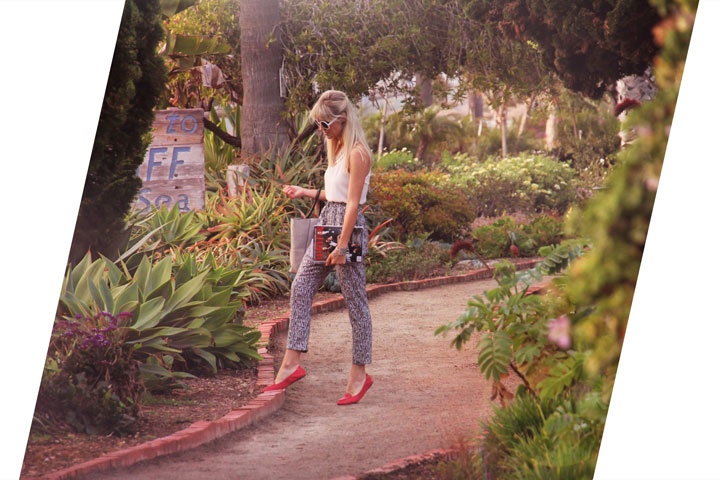 The hand-picked delights from local boutique, Studio 1220 (www.studio1220.com) gave us plenty of spring-forward options. White & navy print Harem pants paired with a white top and a silver, gypsy-chic coin necklace boasted simple comfort and effortless style. And yes, this "free spirit" brand of fashion-dedicated buyers gather the most amazing finds from unknown designers to the most highly-acclaimed labels. And they ship internationally (thanks, internet). Use our exclusive Fashion Frontline promo code FF1220 for 15% off before March 31st when you shop online at Studio1220.com.
Enjoy! I know I will...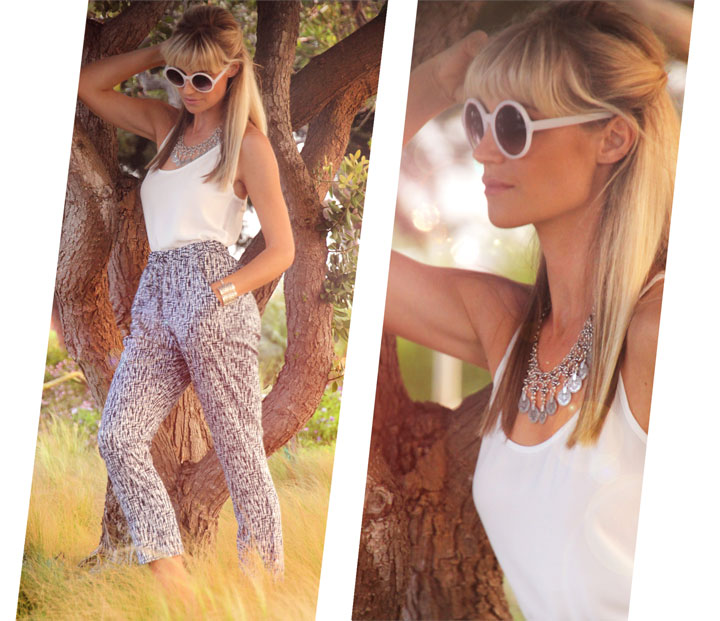 During a few moments of down time, I rely on the always fascinating Vanity Fair- In this case, one of my favorite articles to-date: Vanessa Grigoriadis' 'Slaves of the Red Carpet' featuring an intimate interview with ultimate icon, Leslie Fremar (stylist for Julianne Moore, Charlize Theron, Reese Witherspoon and Scarlett Johansson).
Looking forward to the spring season, Fashion Frontline readers!
Check in with me any time!
Xo -Tiff