Are You Britain's Next Top Knitwear Designer?
Are You Britain's Next Top Knitwear Designer?

Calling all fashion designers! LoveKnitting.com has launched an exciting competition to find the best emerging talent in the UK. LoveKnitting.com, the online knitting store, has joined forces with fashion colleges including London College of Fashion and Central St Martin's to find knitting's next big talent. Whether you're a design student, someone who wants to take their much-loved hobby to a new level or simply after a career change then LoveKnitting.com wants to hear from you.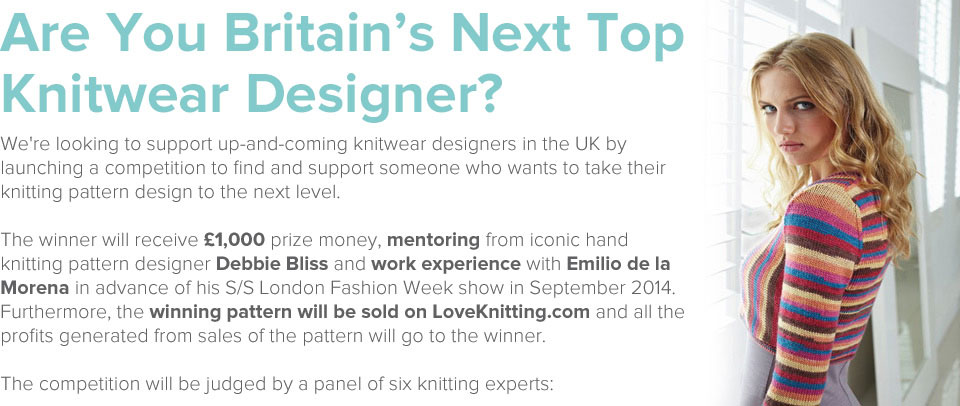 The competition will be judged by a panel of knitting experts including iconic hand knitting pattern designer Debbie Bliss; renowned London Fashion Week knitwear designer Emilio de la Morena; Kate Carter, editor of Life&Style at Guardian.com; journalist, craft writer and author, Perri Lewis; Stefanie Rycraft-Jones, Presenter from Fashion One TV and Edward Griffith of LoveKnitting.com.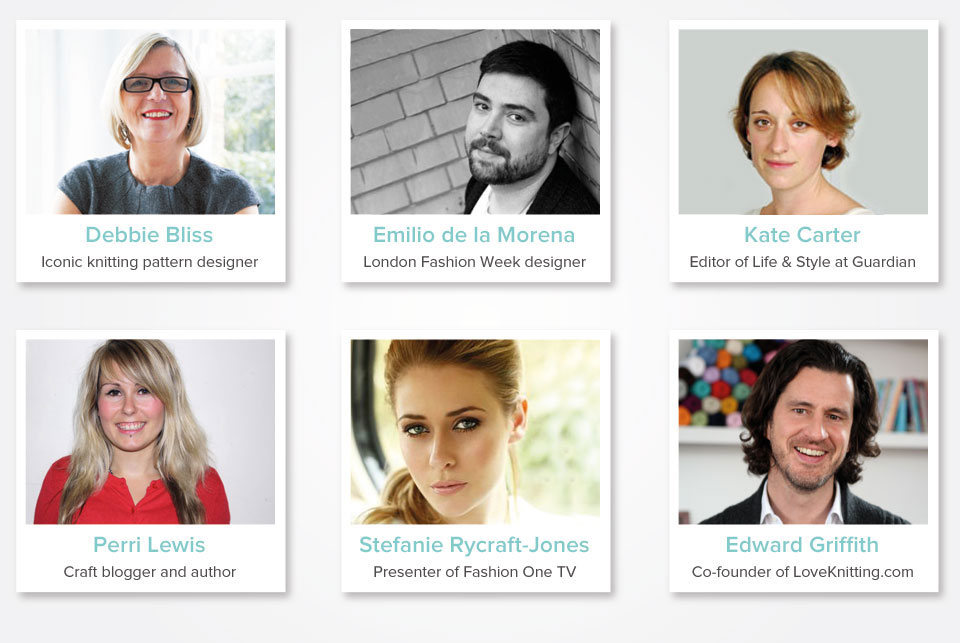 Entrants must design a pattern for an item of men's or women's knitwear and send in the finished pattern with two photographs of the final item. The judging panel will select the winner from ten finalists and support them to professionally produce their pattern to be published and sold on the LoveKnitting.com website. All profits generated by sales of the pattern will go to the winning designer.
The prize will also include work experience with Emilio de la Morena in advance of his S/S15 London Fashion Week show in September, pattern writing mentoring with Debbie Bliss to finalise the design ready for commercial use, plus a cash prize of £1000.
Entry to the competition is simple. All that's required is the submission of two photographs showing the item in its full glory and the pattern, which should be sent to designer@loveknitting.com before 30th April 2014. The winner will be announced by 10th June 2014.
For more information including terms and conditions please visit www.loveknitting.com/britains-next-top-knitwear-